Kia Sportage: Mirrors / Erasing programmed HomeLink buttons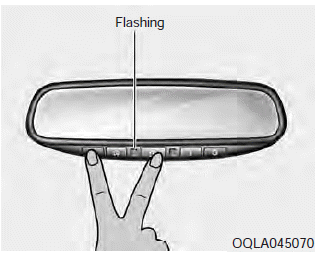 To erase the three programmed buttons (individual buttons cannot be erased):
Press and hold the left and center buttons simultaneously, until the indicator light begins to flash (approximately 20 seconds). Release both buttons. Do not hold for longer than 30 seconds.
HomeLink is now in the train (or learning) mode and can be programmed at any time.