Kia Sportage: Selecting a Child Restraint System (CRS) / Child restraint system types
There are three main types of child restraint systems: rear-facing seats, forward-facing seats, and booster seats. They are classified according to the child's age, height and weight.
Rear-facing child seats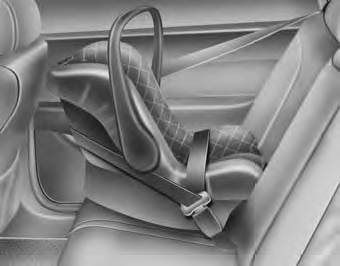 A rear-facing child seat provides restraint with the seating surface against the back of the child. The harness system holds the child in place, and in an accident, acts to keep the child positioned in the seat and reduces the stress to the neck and spinal cord.
All children under age one must always ride in a rear-facing infant child restraint.
Convertible and 3-in-1 child seats typically have higher height and weight limits for the rear-facing position, allowing you to keep your child rear-facing for a longer period of time.
Continue to use a rear-facing child seat for as long as your child will fit within the height and weight limits allowed by the child seat manufacturer. It's the best way to keep them safe. Once your child has outgrown the rear-facing child restraint, your child is ready for a forward-facing child restraint with a harness.
Forward-facing child restraints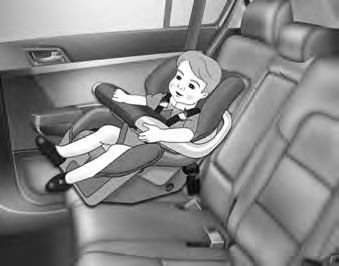 A forward-facing child seat provides restraint for the child's body with a harness. Keep children in a forwardfacing child seat with a harness until they reach the top height or weight limit allowed by your child restraint's manufacturer.
Once your child outgrows the forward- facing child restraint, your child is ready for a booster seat.
Booster seats
A booster seat is a restraint designed to improve the fit of the vehicle's seat belt system. A booster seat positions the seat belt so that it fits properly over the lap of your child.
Keep your child in a booster seat until they are big enough to sit in the seat without a booster and still have the seat belt fit properly. For a seat belt to fit properly, the lap belt must lie snugly across the upper thighs, not the stomach. The shoulder belt should lie snug across the shoulder and chest and not across the neck or face. Children under age 13 must always ride in the rear seats and must always be properly restrained to minimize the risk of injury.