Kia Sportage: Gauges / Tachometer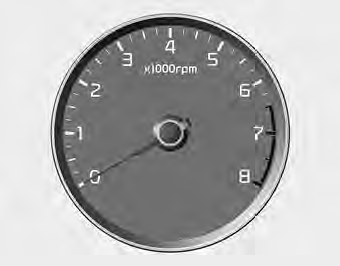 The tachometer indicates the approximate number of engine revolutions per minute (rpm).
Use the tachometer to select the correct shift points and to prevent lugging and/or over-revving the engine.
CAUTION - Red zone
Do not operate the engine within the tachometer's RED ZONE. This may cause severe engine damage.