9.
Remove the exhaust manifold (A) with the gasket.
Tightening torque
49.0 - 53.9 N·m (5.0 - 5.5 kgf·m, 36.2 - 39.8 lb·ft)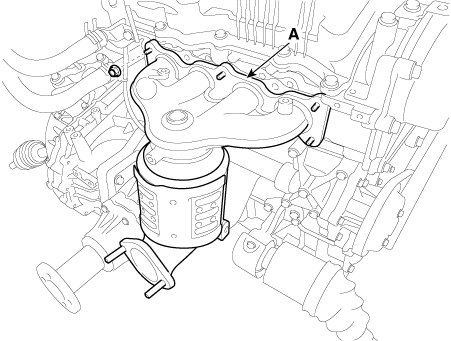 When installing, replace with a new gasket.
When installing the intake manifold, tighten the nuts with pre-torque first, and then tighten the nuts with specified torque in the sequence shown.