Kia Sportage: Downhill Brake Control (DBC) / DBC operation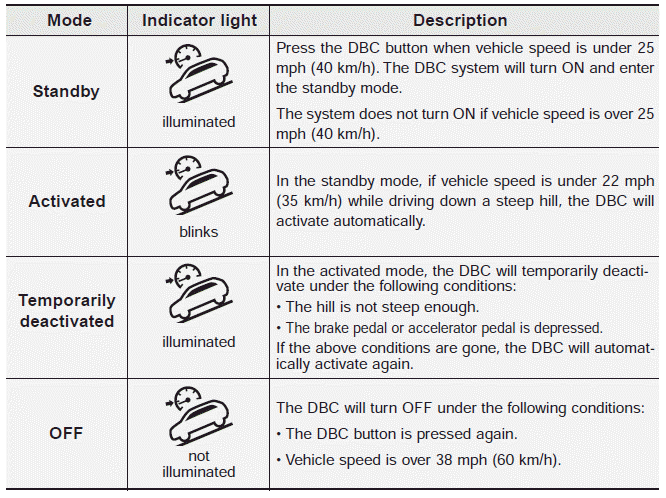 ✽ NOTICE
If the DBC red indicator light illuminates, the system may have overheated or have malfunctioned. When the warning light illuminates even though the DBC system has cooled off, we recommend that the vehicle be checked by an authorized Kia dealer as soon as possible.
✽ NOTICE
The DBC may not deactivate on steep inclines even though the brake or accelerator pedal is depressed.
Do not turn on the DBC when driving with shift lever in 3rd gear (and above) for vehicles with manual transaxle. The engine may stop if the DBC system is activated.
The DBC does not operate when:
- The shift lever is in P (Park).
- The ESC is activated.