Kia Sportage: Features of your vehicle / Power liftgate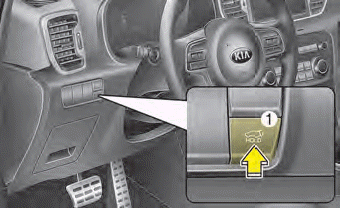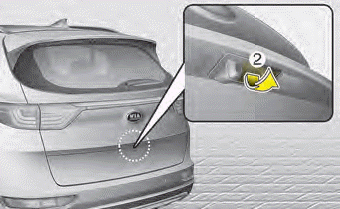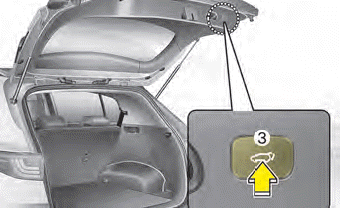 (1) Power liftgate open / close button
(2) Power liftgate handle switch
(3) Power liftgate close button
✽ NOTICE
If IGN is ON, the power liftgate operates when :
• Automatic shift lever is in P (Park).
WARNING - Unattended children/pets
Never leave children or animals unattended in your vehicle. Children or animals might operate the power liftgate in such a way that could result in injury to themselves or others or damage to the vehicle.
✽ NOTICE
In cold and wet climates, power liftgate may not work properly due to freezing conditions.
✽ NOTICE
Do not attach heavy objects to the power liftgate when you operate the power liftgate additional. Weight on liftgate could cause damages to the system.
CAUTION
Do not close or open the power liftgate manually during automatic operation.This may cause damage to the power liftgate or to the vehicle.
If it is necessary to close or open the power liftgate manually when the battery is discharged or disconnected, make sure the liftgate is not in operation. Switch the power liftgate to the off position. Do not apply excessive force.