Kia Sportage: Interior features / Wireless smart phone charging system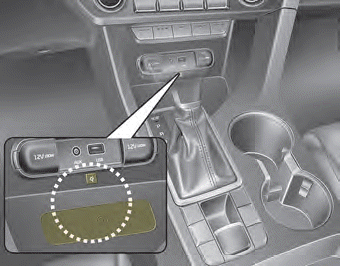 A wireless smart phone charging system located in front of the center console
Firmly close all doors, and turn the ignition to ACC or IGN ON. To start wireless charging, place the smart phone equipped with wireless charging function on the wireless charging pad.
For best wireless charging results, place the smart phone on the center of the charging pad.
The wireless charging system is designed for one smart phone equipped with QI per single usage only. Please refer to the smart phone accessory cover or the smart phone manufacturer homepage to check whether your smart phone supports QI function.